Read Full Publication
August 2013
UKR: Intra-articular bupivacaine the day after surgery improves pain and satisfaction
Vol: 2
|
Issue: 7
|
Number:268
|
ISSN#: 2564-2537
Journal Level of Evidence:
N/A
Intra-articular local anaesthetic on the day after surgery improves pain and patient satisfaction after Unicompartmental Knee Replacement: a randomised controlled trial
Knee. 2012 Aug;19(4):352-5. Epub 2011 Jun 12
Did you know you're eligible to earn 0.5 CME credits for reading this report? Click Here
Synopsis
44 patients with end stage osteoarthritis, scheduled to undergo uni-compartmental knee replacement (UKR), were randomized to assess the efficacy of a 24 hour post-operative intra-articular local anaesthetic infusion. Patients either received a 20 ml bolus of 0.5% bupivacaine or a 20 ml bolus of saline. Results over the first 48 hours indicated the anaesthetic injection resulted in a significant decrease in pain and in a greater patient satisfaction than controls, between 24 and 48 hours postoperatively.
Publication Funding Details
+
NIHR Biomedical Research Unit into Musculoskeletal Disease, Nuffield Orthopaedic Centre and the University of Oxford
Was the allocation sequence adequately generated?
Was allocation adequately concealed?
Blinding Treatment Providers: Was knowledge of the allocated interventions adequately prevented?
Blinding Outcome Assessors: Was knowledge of the allocated interventions adequately prevented?
Blinding Patients: Was knowledge of the allocated interventions adequately prevented?
Was loss to follow-up (missing outcome data) infrequent?
Are reports of the study free of suggestion of selective outcome reporting?
Were outcomes objective, patient-important and assessed in a manner to limit bias (ie. duplicate assessors, Independent assessors)?
Was the sample size sufficiently large to assure a balance of prognosis and sufficiently large number of outcome events?
Was investigator expertise/experience with both treatment and control techniques likely the same (ie.were criteria for surgeon participation/expertise provided)?
The Reporting Criteria Assessment evaluates the transparency with which authors report the methodological and trial characteristics of the trial within the publication. The assessment is divided into five categories which are presented below.
2/4
Inclusion / Exclusion
Detsky AS, Naylor CD, O'Rourke K, McGeer AJ, L'Abbé KA. J Clin Epidemiol. 1992;45:255-65
The Fragility Index is a tool that aids in the interpretation of significant findings, providing a measure of strength for a result. The Fragility Index represents the number of consecutive events that need to be added to a dichotomous outcome to make the finding no longer significant. A small number represents a weaker finding and a large number represents a stronger finding.
Why was this study needed now?
Total knee and uni-compartmental knee replacement procedures are associated with considerable post-operative pain. The use of number of peri-operative analgesic regimes have been demonstrated to be effective in reducing the post-operative pain and decreasing the total time until hospital discharge. While these methods appear to be effective in reducing the immediate post-operative pain, recent findings have indicated that an appreciable number of patients suffer pain during the first postoperative day, as the nerve block and local analgesia wear off. This may lead to an increased time until mobilization and subsequently hospital discharge. Local infiltration analgesia early on the first post-operative day may address this increase in pain and improve patient satisfaction while decreasing the length of hospital stay.
What was the principal research question?
Does the use of intra-articular analgesia administer on the first post-operative day through a catherter inserted into the knee during the operation result in decreased pain and improved patient satisfaction compared to controls, measured over the first 48 postoperative hours?
44 patients with end stage osteoarthritis scheduled to undergo uni-compartmental knee replacement
Group A: Patients received an intra-articular injection of 20ml 0.5% bupivacaine through an intra-articular catherter that was inserted during the operation. (n=22) All patients received multimodal local infiltration analgesia intra-operatively, a short acting femoral nerve block with 20ml 1% prilocaine, and general anaesthesia.
Group C: patients received an intra-articular injection of 20ml normal saline through an intra-articular catheter that was inserted during the operation. (n=22, one excluded due to conversion to TKR and one for medical complications)
The primary outcome was post-operative pain, measured using a visual analog scale (VAS). Secondary outcomes included patients satisfaction, using a nominal scale and rescue analgesia required.
48 hours post operative follow-up (measures taken every 6 hours and additional measures taken 30 minutes after the 24 hour injection)
What were the important findings?
Over the first post-operative 24 hours, there were no differences in VAS pain scores between the two groups, as well as prior to the injection of the first 24 hours through the intra-articular catheter. (P>0.05)

VAS pain scores prior to the 24 hours injection were 6.32 +/- 2.01 in group A and 5.15 +/- 2.31 in group C.

Patients in group A had significantly lower VAS pain scores immediately following the injection after the first 24 hours, (1.8 +/- 1.40 vs 6.1 +/- 1.94 (p<0.001)) and 6 hours following the injection, (2.5 +/- 1.82 vs 5.7 +/- 1.92 (p<0.001))

Both groups initially reported a high degree of postoperative satisfaction post infiltration. There was a significant difference between the two groups with group A indicating greater satisfaction (p<0.001).

Requirement for rescue analgesia was similar between groups over the first 24 hours, following infiltration 75% of the control group required rescue analgesia compared to 22% of the anaesthetic group (p<0.001). The mean opiate requirement was also different with the controls requiring 12.1 +/- 9.39 mg and the anaesthetic group requiring 3.6 +/- 7.27 (p<0.01)

There were no complications reported in any group
What should I remember most?
The use of an intra-articular injection of bupivacaine 24 hours following uni-compartmental knee replacement produces a significant reduction in postoperative pain during the 24 to 48 hour postoperative period and improves patient satisfaction in comparison controls receiving a saline injection.
How will this affect the care of my patients?
The use of an intra-articular analgesic infiltration 24 hours postoperatively can significantly reduce patient pain and improve satisfaction. For this reason surgeons should consider it as a possible addition to current analgesic regimes. Additional research should be undertaken to determine if this 24 hour post-operative injection produces a reduction in hospitalization time.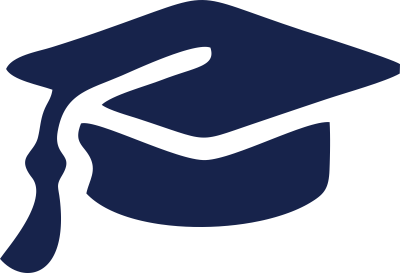 Did you know that you're eligible to earn 0.5 CME credits for reading this report!
LEARN MORE
Learn about our AI Driven
High Impact Search Feature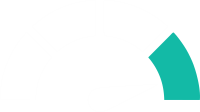 The OE High Impact metric uses AI to determine the impact a study will have by considering the content of the article itself. Built using the latest advances of natural language processing techniques. OE High Impact predicts an article's future number of citations than impact factor alone.
Continue