To Our OrthoEvidence Community,
We have been closely monitoring the rapidly changing landscape of the COVID-19 pandemic. Our team has been collating and carefully reviewing the emerging evidence on the virus, its transmission, clinical symptoms, and risk mitigation. While the pursuit of evidence has become the focus of several research teams around the world, there remain many uncertainties, and many opinions.
We launched the OrthoEvidence COVID-19 Resource Center to be a targeted library of content including podcasts, evidence-based best practices, a library of full text publications, and OE insights from our network around the world.
We have been deliberate in ensuring access to all emerging evidence related to this pandemic is open access. Along with many of our critical partner organizations, we are working hard to read, summarize and analyze hundreds of evolving papers each week, so you don't have to. Data is the differentiator in this global crisis. We are proud to stand with our community to provide as much evidence as we can to help you all make important decisions for your communities and your patients.
Thank you,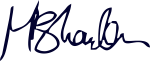 Mohit Bhandari
Editor-in-Chief, OrthoEvidence