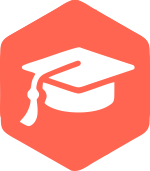 CME/CPD
Eligible
Continuing Medical Education (CME)/ Continuing Professional Development (CPD) is an ongoing requirement for practicing surgeons, physicians, and allied healthcare practitioners. Reading ACE™ Reports is an efficient way to earn CME/CPD credits for a number of professions in the US & Canada, and is eligible for credits in a number of other countries through reciprocity agreements.
Currently, 1 credit is earned for every 2 ACE Reports read
How CME works on OrthoEvidence

Credits recognized in Canada
MOC Section 2 Self Learning Credits
Maintenance of Certification – Section 2 Self-Learning Credits are available to orthopaedic surgeons through the Royal College of Physicians & Surgeons of Canada.
---
Mainpro+® credits
Mainpro+ Credits are available to primary care physicians in Canada through accreditation by The College of Family Practitioners of Canada.

Credits recognized in the USA
AMA PRA Category 1 Credit™
AMA PRA Category 1 Credits are available for physicians, surgeons and other allied health care professionals in the US.
---
Reciprocity
Worldwide, many countries have bi-lateral reciprocal certification agreements whereby CME/CPD credits from the medical boards listed above can be certified locally with the national medical board of the practitioner. Please check with your local medical board(s) to confirm that the credits will be valid for you. Generally, learners must contact their accrediting body to complete the conversion process.