Read Full Publication
August 2013
Accelerated vs non-accelerated rehabilitation in ACL reconstruction patients
Vol: 2
|
Issue: 7
|
Number:235
|
ISSN#: 2564-2537
Journal Level of Evidence:
N/A
Accelerated versus nonaccelerated rehabilitation after anterior cruciate ligament reconstruction: A prospective, randomized, double-blind investigation evaluating knee joint laxity using roentgen stereophotogrammetric analysis
Am J Sports Med. 2011 Dec;39(12):2536-48. Epub 2011 Sep 27
Did you know you're eligible to earn 0.5 CME credits for reading this report? Click Here
Synopsis
42 patients undergoing ACL reconstruction were randomized to receive either an accelerated or non accelerated rehabilitation program to determine their effects on knee envelop laxity. At 2 year follow-up, there was a significant increase in knee envelope laxity compared to initial post-surgical measures in both groups. There were no differences in terms of laxity, clinical, functional, or strength outcomes between the rehabilitation programs.
Publication Funding Details
+
National Institutes of Health and the Arthritis Foundation.
Was the allocation sequence adequately generated?
Was allocation adequately concealed?
Blinding Treatment Providers: Was knowledge of the allocated interventions adequately prevented?
Blinding Outcome Assessors: Was knowledge of the allocated interventions adequately prevented?
Blinding Patients: Was knowledge of the allocated interventions adequately prevented?
Was loss to follow-up (missing outcome data) infrequent?
Are reports of the study free of suggestion of selective outcome reporting?
Were outcomes objective, patient-important and assessed in a manner to limit bias (ie. duplicate assessors, Independent assessors)?
Was the sample size sufficiently large to assure a balance of prognosis and sufficiently large number of outcome events?
Was investigator expertise/experience with both treatment and control techniques likely the same (ie.were criteria for surgeon participation/expertise provided)?
The Reporting Criteria Assessment evaluates the transparency with which authors report the methodological and trial characteristics of the trial within the publication. The assessment is divided into five categories which are presented below.
4/4
Inclusion / Exclusion
Detsky AS, Naylor CD, O'Rourke K, McGeer AJ, L'Abbé KA. J Clin Epidemiol. 1992;45:255-65
The Fragility Index is a tool that aids in the interpretation of significant findings, providing a measure of strength for a result. The Fragility Index represents the number of consecutive events that need to be added to a dichotomous outcome to make the finding no longer significant. A small number represents a weaker finding and a large number represents a stronger finding.
Why was this study needed now?
The relationship between duration of rehabilitation exercise program and healing response of the knee is not fully understood. This study examined the effects of an accelerated versusa non- accelerated rehabilitation program on knee envelope laxity in patients who have undergone ACL reconstruction.
What was the principal research question?
Does an accelerated rehabilitation program produce similar joint laxity outcomes compared to a non accelerated program for patients who have undergone ACL reconstruction?
42 patients undergoing ACL reconstruction
Accelerated rehabilitation program requiring 19 weeks (n=24)
Non-accelerated rehabilitation program requiring 32 weeks (n=18)
6 degrees of freedom knee laxity values, International Knee Documentation Committee (IKDC), Knee Injury and Osteoarthritis Score (KOOS), one legged hop, Tegner test, detection of passive knee motion, and isokinetic strength
RCT: Single Center: Double Blind
24 months (follow-up at 3, 6, 12, 24 months)
What were the important findings?
Both groups demonstrated an increase in anterior-posterior laxity over the 2 year period

The accelerated group demonstrated an increase in thigh muscle strength at 3 months (p<0.05), but this difference diminished at later follow-ups

There were no differences in patient satisfaction, clinical, functional, proprioception, and muscle strength outcomes
What should I remember most?
There were similar increases in knee envelope laxity during the 2 year follow-up in both groups. Both rehabilitation methods produced similar clinical, functional, and patient satisfaction outcomes.
How will this affect the care of my patients?
Both rehabilitation programs produced similar results. The rehabilitation program should be chosen based on patient and physician preference.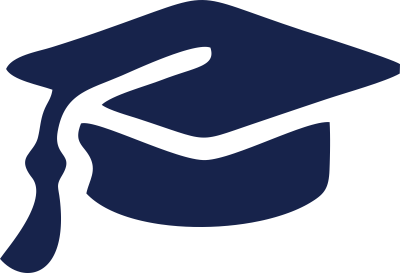 Did you know that you're eligible to earn 0.5 CME credits for reading this report!
LEARN MORE