Read Full Publication
October 2014
No clinical benefit in gender-specific knee prostheses in females after TKA
Vol: 3
|
Issue: 10
|
Number:41
|
ISSN#: 2564-2537
Journal Level of Evidence:
N/A
No clinical benefit of gender-specific total knee arthroplasty
Acta Orthop. 2014 Aug;85(4):415-21
Did you know you're eligible to earn 0.5 CME credits for reading this report? Click Here
Synopsis
Six randomized controlled trials were included in the meta-analysis, the purpose of which was to evaluate the clinical and radiographic outcomes of gender-specific prostheses to standard unisex prostheses in female patients undergoing total knee arthroplasty. Pooled data showed no significant benefit to using gender-specific components for total knee arthroplasty in females.
Publication Funding Details
+
National Natural Science Foundation of China
Were the search methods used to find evidence (original research) on the primary question or questions stated?
Was the search for evidence reasonably comprehensive?
Were the criteria used for deciding which studies to include in the overview reported?
Was the bias in the selection of studies avoided?
Were the criteria used for assessing the validity of the included studies reported?
Was the validity of all of the studies referred to in the text assessed with use of appropriate criteria (either in selecting the studies for inclusion or in analyzing the studies that were cited)?
Were the methods used to combine the findings of the relevant studies (to reach a conclusion) reported?
Were the findings of the relevant studies combined appropriately relative to the primary question that the overview addresses?
Were the conclusions made by the author or authors supported by the data and or analysis reported in the overview?
How would you rate the scientific quality of this evidence?
The Reporting Criteria Assessment evaluates the transparency with which authors report the methodological and trial characteristics of the trial within the publication. The assessment is divided into five categories which are presented below.
Detsky AS, Naylor CD, O'Rourke K, McGeer AJ, L'Abbé KA. J Clin Epidemiol. 1992;45:255-65
The Fragility Index is a tool that aids in the interpretation of significant findings, providing a measure of strength for a result. The Fragility Index represents the number of consecutive events that need to be added to a dichotomous outcome to make the finding no longer significant. A small number represents a weaker finding and a large number represents a stronger finding.
Why was this study needed now?
Recent studies have identified gender differences in the anatomy of the distal femur, introducing the concept of gender-specific knee prostheses. As women account for a greater percentage of knee arthroplasties than men, the potential effect of gender on functional outcomes and implant survivorship has been identified. Current studies have failed to establish consensus; therefore this meta-analysis aims to compare the clinical and radiographic results of total knee arthroplasty in female patients receiving gender-specific prostheses to standard unisex prostheses.
What was the principal research question?
Are gender-specific knee prostheses clinically favourable to unisex knee prostheses in female patients undergoing primary total knee arthroplasty?
Electronic databases PubMed, Embase, Cochrane, Science Citation Index, and Scopus were searched (from inception - January 2013). In addition, the table of contents from 5 major orthopedic journals (2005- December 2012), bibliographies of retrieved reports, and titles of meeting abstracts from Orthopaedic Proceedings were reviewed.
Search terms included knee arthroplasty, knee replacement, knee arthroplasties, knee replacements, TKA, TKR, gender, sex, female, gender-specific, sex-specific, and female-specific.
Randomized controlled trials of any language or origin investigating primary TKA were considered for inclusion if the subjects were women with severe knee arthrosis, female-specific knee prostheses were used, and if follow-up occurred more than 1 year post-surgery. Two reviewers independently screened titles, abstracts, and full-text papers. Disagreements were resolved by consensus or by a third reviewer. Six trials were selected and included, sampling 423 patients with 846 knees undergoing simultaneous bilateral TKA. Five of the included studies allocated patients to receive a gender-specific implant in one knee and a standard implant in the other, whereas in the remaining study, patients received either gender specific implants or standard prostheses in both knees.
Outcome variables included postoperative pain, range of motion, knee scores, postoperative complications, patient satisfaction and preference, femoral component fit, and radiographic results. One reviewer extracted data which was then cross-referenced by a second reviewer. Two authors independently assessed the methodological quality of each included study.
Data was pooled using Comprehensive Meta-analysis with a fixed-effects model, unless heterogeneity was significant (I-squared greater than 50%), in which case a random-effects model (DerSimonian-Laird method) was used. Categorical variable data was compared using risk ratio (RR) and continuous variable data using weighed mean difference (WMD) as summary statistic with 95% confidence intervals (CIs).
What were the important findings?
Data pooled from 5 studies suggested similar postoperative pain between gender specific knees (49/446 experienced pain) and unisex knees (48/446 experienced pain).

5 studies reported active range of motion of the knee in supine position and 3 studies in the weight bearing position; no statistically significant differences were observed between groups in terms of active range of motion in non-weight bearing (WMD: 0.57; 95% CI: -2.4 to 3.5; p=0.7) or weight-bearing conditions (WMD: 0.66; 95% CI: -2.0 to 3.4; p=0.6).

KSS (reported in 4 studies), HSS (reported in 4 studies) and WOMAC (reported in 3 studies) scores were similar between treatment groups.

From 3 studies, there was no statistically significant difference in preference of prosthesis (RR=1.1; 95% CI: 0.68 to 1.8; p=0.7). 3 studies reported the mean satisfaction score was similar in both groups (WMD: 0.04, CI: -0.52 to 0.60; p=0.9).

4 studies revealed that the gender-specific femoral component did not fit better than the standard femoral component (RR=0.45; 95% CI: 0.36 to 0.56; p<0.001).

Postoperative complications were reported in 4 studies, all of which had low complication rates and were comparable between groups (RR=1.0; 95% CI: 0.42 to 2.3; p=1.0; I-squared: 0%).

5 studies mentioned radiographic results, but no statistically significant differences between the groups were found.
What should I remember most?
Gender-specific knee prostheses did not provide clinical advantages over unisex knee designs in female patients undergoing primary total knee arthroplasty with respect to pain, range of motion, functional scores, postoperative complications, patient satisfaction, femoral component fit, or radiographic results.
How will this affect the care of my patients?
Despite theoretical benefits, there does not appear to be an advantage stemming from using gender specific knee prostheses in women undergoing total knee arthroplasty. However, the trials in this meta-analysis were limited by short follow-up periods. To better evaluate the comparative efficacy of both types of prostheses, longer studies are needed.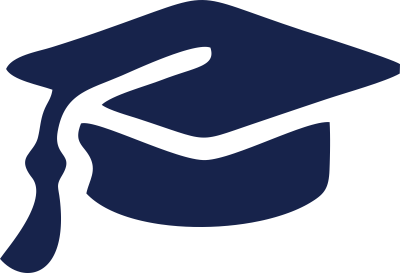 Did you know that you're eligible to earn 0.5 CME credits for reading this report!
LEARN MORE
Learn about our AI Driven
High Impact Search Feature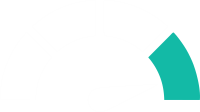 The OE High Impact metric uses AI to determine the impact a study will have by considering the content of the article itself. Built using the latest advances of natural language processing techniques. OE High Impact predicts an article's future number of citations than impact factor alone.
Continue