Alendronate & zoledronate both reduce hip and vertebral fracture risk compared to placebo
Read Full Publication
April 2014
Did you know you're eligible to earn 0.5 CME credits for reading this report? Click Here
Synopsis
19 randomized controlled trials were included in this systematic review which investigated the effect bisphosphonates on decreasing fracture risk and increasing bone mineral density in osteoporotic and osteopenic postmenopausal women. 17 studies were used for quantitative synthesis. The two drugs which were evaluated were alendronate and zoledronate. At a minimum of 1 year follow-up, hip and vertebral fracture risk was significantly reduced with both treatments. Alendronate was also associated with significant increases in bone mineral density at the total hip, femoral neck, and lumbar spine, although meta-analysis for BMD could not be performed for zoledronate.
Publication Funding Details
+
Were the search methods used to find evidence (original research) on the primary question or questions stated?
Was the search for evidence reasonably comprehensive?
Were the criteria used for deciding which studies to include in the overview reported?
Was the bias in the selection of studies avoided?
Were the criteria used for assessing the validity of the included studies reported?
Was the validity of all of the studies referred to in the text assessed with use of appropriate criteria (either in selecting the studies for inclusion or in analyzing the studies that were cited)?
Were the methods used to combine the findings of the relevant studies (to reach a conclusion) reported?
Were the findings of the relevant studies combined appropriately relative to the primary question that the overview addresses?
Were the conclusions made by the author or authors supported by the data and or analysis reported in the overview?
How would you rate the scientific quality of this evidence?
The Reporting Criteria Assessment evaluates the transparency with which authors report the methodological and trial characteristics of the trial within the publication. The assessment is divided into five categories which are presented below.
Detsky AS, Naylor CD, O'Rourke K, McGeer AJ, L'Abbé KA. J Clin Epidemiol. 1992;45:255-65
The Fragility Index is a tool that aids in the interpretation of significant findings, providing a measure of strength for a result. The Fragility Index represents the number of consecutive events that need to be added to a dichotomous outcome to make the finding no longer significant. A small number represents a weaker finding and a large number represents a stronger finding.
Why was this study needed now?
Osteoporosis is a metabolic bone disease characterized by a substantial decrease in bone density, leading to an increased risk in fracture. The most severe are fractures at the hip and lumbar spine. Bisphosphonate therapy has been researched quite extensively in the treatment of postmenopausal osteoporosis. However, there are limited reviews comparing the efficacy of different bisphosphonates, particularly alendronate and zoledronate.
What was the principal research question?
Is there a difference in the efficacy and safety between alendronate and zoledronate in the treatment of postmenopausal osteoporosis?
A search was conducted of PubMed's Medline and the Central Register of Controlled Clinical Trials of the Cochrane Collaboration
The keywords used in the search were: zoledronic acid, alendronate and osteoporosis
Studies were considered for inclusion if they were randomized controlled clinical trials which investigated with alendronate or zolendronate versus placebo in postmenopausal women with osteoporosis or osteopenia. Additional inclusion criteria were that subjects were 40-90 years old, at least 6 months since menopause, and follow-up duration was at least 1 year. Details of the selection methods were not outlined in the publication.
Details of the extraction methods were not outlined in the publication. Extracted outcomes included the incidence of hip fractures, vertebral fractures and fractures of the distal radius (wrist), changes in bone mineral density (BMD) at the total hip, femoral neck, and spine, as well as the discontinuation of treatment due to adverse events related to study drugs.
Pooling was performed with Review Manager software (RevMan 5). All analysis were performed using a random-effects model. Fracture reduction and safety parameters were expressed as risk ratios (RR), and increase in BMD was expressed as a standardized mean difference (SMD). Confidence intervals (95%CI) were calculated for each. The Q-test and I-squared test were used to assess heterogeneity. A p-value <0.10 for the Q-test and value of 60% of the I-squared test were used to indicate high heterogeneity.
What were the important findings?
17 studies were identified for the meta-analysis. The doses studied in the intervention groups were 5 and 10 mg orally per day for alendronate (in one of the studies included in the revision the dose was 5, 10 or 20 mg) and 5mg intravenously per year for zoledronate

Pooled hip fracture incidence compared to placebo was calculated to be 0.61 (95%CI 0.40, 0.93; p=0.02) for alendronate and 0.62 (95%CI 0.46, 0.82; p=0.001) for zoledronate, resulting in risk ratio reductions of 39% and 38%, respectively.

For vertebral fractures, the risk ratio compared to placebo was 0.54 (95%CI 0.44, 0.66; p<0.00001) for alendronate and 0.38 (95%CI 0.22, 0.67; p<0.001) for zoledronate. Risk reduction was 46% and 62% for alendronate and zoledronate, respectively.

Only studies which evaluated alendronate provided data on wrist fractures. The pooled risk ratio compared to placebo was 0.65 (95%CI 0.33, 1.25; p=0.19), which was not statistically significant. Heterogeneity in the analysis was assessed to be substantial (Q-test p=0.002, I-squared = 76%).

Treatment with alendronate was associated with significant increases in bone mineral density compared to placebo when analyzed at the total hip (SMD 1.16 (95%CI 0.90, 1.42)), the femoral neck (SMD 0.97 (95%CI 0.80, 1.15)) and the lumbar spine (SMD 1.58 (95%CI 1.19, 1.96)) (all p<0.00001). Heterogeneity in each analysis was high (I-squared = 62%, 62% and 91%, respectively). Analysis with zoledronate was not possible due to inconsistent or incomplete data reporting.

Pooling of the rates of discontinuation due to adverse effects resulted in risk ratios of 0.97 (95%CI 0.85, 1.10) for alendronate versus placebo and 1.15 (95%CI 0.88, 1.52) for zoledronate versus placebo. Neither analysis indicated a significant effect (p=0.61 and 0.35, respectively)
What should I remember most?
Both alendronate and zoledronate were associated with significant risk reductions compared to placebo treatment concerning hip and vertebral fractures in osteopenic and osteoporotic postmenopausal women. Alendronate also demonstrated significant increases in bone mineral density. Studies which investigated zoledronate did not provide data on bone mineral density.
How will this affect the care of my patients?
This indirect comparison of alendronate and zoledronic acid suggest both are effective in reducing osteoporosis-related hip and vertebral fractures. Considering the lack of data for the effects of zoledronate on bone mineral density, future trials are needed to address this comparison. Furthermore, there has yet to be a head-to-head comparison of alendronate and zoledronate. Until these two have been directly compared to one another, comments on either treatment's efficacy in comparison to the other should be withheld.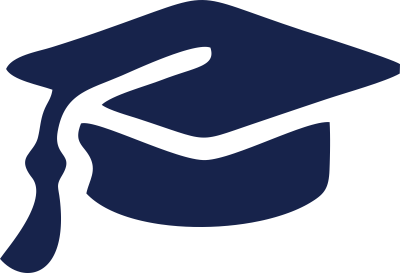 Did you know that you're eligible to earn 0.5 CME credits for reading this report!
LEARN MORE
Learn about our AI Driven
High Impact Search Feature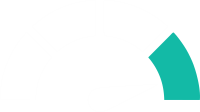 Our AI driven High Impact metric calculates the impact an article will have by considering both the publishing journal and the content of the article itself. Built using the latest advances in natural language processing, OE High Impact predicts an article's future number of citations better than impact factor alone.
Continue