Read Full Publication
November 2013
Potential benefit of double-row repairs in rotator cuff tears greater than 3 cm
Vol: 2
|
Issue: 10
|
Number:3
|
ISSN#: 2564-2537
Study Type:
Meta-analysis/Systematic Review
Journal Level of Evidence:
N/A
Outcomes of single-row versus double-row arthroscopic rotator cuff repair: a systematic review and meta-analysis of current evidence
Arthroscopy. 2013 Aug;29(8):1437-49
Did you know you're eligible to earn 0.5 CME credits for reading this report? Click Here
Synopsis
6 randomized control trials, 4 prospective cohort studies and 2 retrospective cohort studies comparing functional and clinical effects of single- and double-row repairs of a torn rotator cuff were selected for inclusion in this meta-analysis and systematic review. The findings stated improved function, decreased pain and increased odds of healing in favour of double-row repairs; however the results were not clinically significant. Also, there were greater improvements found in tears greater than 3cm long with the double-row repair.
Publication Funding Details
+
Were the search methods used to find evidence (original research) on the primary question or questions stated?
Was the search for evidence reasonably comprehensive?
Were the criteria used for deciding which studies to include in the overview reported?
Was the bias in the selection of studies avoided?
Were the criteria used for assessing the validity of the included studies reported?
Was the validity of all of the studies referred to in the text assessed with use of appropriate criteria (either in selecting the studies for inclusion or in analyzing the studies that were cited)?
Were the methods used to combine the findings of the relevant studies (to reach a conclusion) reported?
Were the findings of the relevant studies combined appropriately relative to the primary question that the overview addresses?
Were the conclusions made by the author or authors supported by the data and or analysis reported in the overview?
How would you rate the scientific quality of this evidence?
The Reporting Criteria Assessment evaluates the transparency with which authors report the methodological and trial characteristics of the trial within the publication. The assessment is divided into five categories which are presented below.
Detsky AS, Naylor CD, O'Rourke K, McGeer AJ, L'Abbé KA. J Clin Epidemiol. 1992;45:255-65
The Fragility Index is a tool that aids in the interpretation of significant findings, providing a measure of strength for a result. The Fragility Index represents the number of consecutive events that need to be added to a dichotomous outcome to make the finding no longer significant. A small number represents a weaker finding and a large number represents a stronger finding.
Why was this study needed now?
Rotator cuff tears have a prevalence rate of 17% in the global population, yet an optimal arthroscopic treatment remains undecided. Single-row repairs are used most commonly; however, the reoccurrence rates can vary greatly and this technique may provide the opportunity for incomplete structural integrity. Some surgeons prefer the double-row technique presuming that a larger contact area between the tendon and the bone allow more fibers to participate in healing, resulting in superior biomechanical function. The reoccurrence rate after double-row procedures varies greatly and the clinical benefits are unclear. This meta-analysis was undertaken to compare the double-row and single-row techniques in the treatment of rotator cuff tears.
What was the principal research question?
Which technique, single-row or double-row arthroscopic rotator cuff repair, yielded improved clinical outcomes and healing in patients with rotator cuff tears?
PubMed, Embase, and the Cochrane Library databases were searched from inception to September 30, 2012. Major sports medicine and orthopaedics journals were also searched from the last 6 months.
Single-row and double-row or dual-row or anatomic rotator cuff repair.
Studies included were randomized controlled trials (level I evidence), prospective comparative studies (level II evidence) and retrospective comparative studies (level III evidence) that compared the clinical outcomes of single-row arthroscopic rotator cuff repairs with the outcomes of double-row repairs. Studies excluded were biomechanical studies or animal studies, case reports, technique papers, expert opinions, and editorial pieces. Studies with time-zero outcome measures and minimum follow-ups of less than 12 months were also excluded. Searches were completed and articles were screened independently by two authors. A third author was called on to resolve any discrepancies.
Data was extracted for the Constant Shoulder (CS) scores, American Shoulder and Elbow Surgeons (ASES) scores, University of California, Los Angeles (UCLA) scores, postoperative radiographic image outcomes and the methodological quality of each included study based on the CONSORT checklist and scoring system.
Q tests and I-squared statistics were calculated to determine the heterogeneity of the studies. Heterogeneity was significant if it was greater than 40% or p<0.10; for these studies a random-effects model was used. A fixed effects model was used for homogenous data. Standardized mean difference (SMD) and the associated 95% confidence intervals (CIs) were calculated for each study containing continuous data and the Z statistic was used for testing the overall effect to assess the significance of a pooled difference. The data were then presented in the form of Forest plots.
What were the important findings?
12 studies were identified and the outcomes were pooled.

An analysis of the trials with the highest level of evidence indicated no significant difference in CS scores (MD = 0.042, 95% CI, -0.15 to 0.23; P = 0.664, 5 studies) or ASES scores (MD = 0.12, 95% CI, -0.09 to 0.33; P = 0.26, 4 studies). The heterogeneity was not significant.

5 studies suggest the double row repair resulted in increased UCLA shoulder rating scores (p = 0.006), although this finding is statistically significant the authors state it is not clinically significant.

The RCT's also indicated a significant improved in overall odds ratio of healing (OR, 1.93; 95% CI, 1.17 to 3.18; P =0.01, 5 studies) in favour of the double-row repair.

When examining studies of every level of evidence, similar results were found; no differences were found in CS score (MD = 0.05, 95% CI -0.11 to 0.20; P = 0.566)) or ASES score (MD = 0.13, 95% CI -0.03 to 0.29; P = 0.102) yet, the UCLA score and healing rate were both in favour of the double-row repair [(MD = 0.21, 95% CI -0.03 to 0.38; P = 0.02) and (OR = 1.87, 95% CI 1.30 to 2.68; P = 0.001) respectively].

A subgroup analysis of tears less than 3cm long demonstrated no difference in Constant score (p= .951), ASES score (p= 0.654), UCLA score (p=0.316), or intact tendon healing (p=0.32).

Tears greater than 3 cm long however, showed significant benefit from the double-row repair in the ASES test (MD = 0.70, 95% CI 0.31 to 1.10; P = 0.001), the UCLA test (MD = 0.65, 95% CI 0.18 to 1.12; P = 0.007), however the differences were not clinically significant. This subgroup analysis also identified a significant difference in intact tendon healing (OR = 3.44, 95% CI 1.09 to 10.88; P = 0.035).
What should I remember most?
There were statistically significant advantages found in the clinical and functional outcomes of the double-row repair, such as improvements in the University of California, Los Angeles shoulder rating scale and overall odds ratio for tending healing, however, these findings were not clinically significant. Also, tears that were greater than 3cm long showed improvements in both these tests as well as in the American Shoulder and Elbow Surgeons score.
How will this affect the care of my patients?
This study suggests that the double-row repair may provide favourable results compared to the single-row repair, however, these differences do not appear to be clinically significant. The results from the meta-analysis indicate the need for further research to be undertaken examining the treatment of different sized tears or tear locations. Also note that not all of statistically significant findings are clinically significant.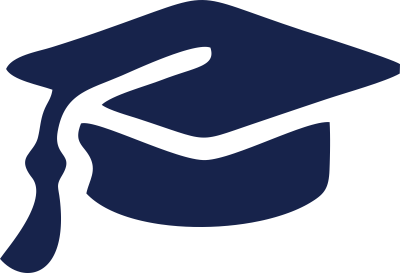 Did you know that you're eligible to earn 0.5 CME credits for reading this report!
LEARN MORE