Read Full Publication
April 2013
Did you know you're eligible to earn 0.5 CME credits for reading this report? Click Here
Synopsis
109 patients with degenerative knee cartilage were randomized to determine the efficacy of platelet-rich plasma (PRP) compared to viscosupplementation via hyaluronic acid (HA) as a treatment method. Patients were allocated to three injections of either solution, and were followed up for 12 months. Results revealed that there were no differences between groups in clinical outcome for the duration of the study. Interestingly, a sub-group analysis of patients with lower degenerative status (Kellgren-Lawrence grade 0-II) indicated a trend of improved outcome with PRP, but did not reach statistical significance.
Additional Content
This ACE report is part of a significant literature review on intra-articular hyaluronic acid.
OrthoEvidence undertook a systematic search to identify clinical practice guidelines, meta-analyses and randomized controlled trials assessing the use of intra-articular hyaluronic acid in the treatment of knee osteoarthritis through electronic databases, reviewing the reference list of included publications, and suggestions from experts in the field.
Publication Funding Details
+
Ministero della Salute, Italy
Was the allocation sequence adequately generated?
Was allocation adequately concealed?
Blinding Treatment Providers: Was knowledge of the allocated interventions adequately prevented?
Blinding Outcome Assessors: Was knowledge of the allocated interventions adequately prevented?
Blinding Patients: Was knowledge of the allocated interventions adequately prevented?
Was loss to follow-up (missing outcome data) infrequent?
Are reports of the study free of suggestion of selective outcome reporting?
Were outcomes objective, patient-important and assessed in a manner to limit bias (ie. duplicate assessors, Independent assessors)?
Was the sample size sufficiently large to assure a balance of prognosis and sufficiently large number of outcome events?
Was investigator expertise/experience with both treatment and control techniques likely the same (ie.were criteria for surgeon participation/expertise provided)?
The Reporting Criteria Assessment evaluates the transparency with which authors report the methodological and trial characteristics of the trial within the publication. The assessment is divided into five categories which are presented below.
1/4
Inclusion / Exclusion
Detsky AS, Naylor CD, O'Rourke K, McGeer AJ, L'Abbé KA. J Clin Epidemiol. 1992;45:255-65
The Fragility Index is a tool that aids in the interpretation of significant findings, providing a measure of strength for a result. The Fragility Index represents the number of consecutive events that need to be added to a dichotomous outcome to make the finding no longer significant. A small number represents a weaker finding and a large number represents a stronger finding.
Why was this study needed now?
While participation in sports activity continues to grow among the entire population as a means of maintaining a healthy lifestyle, so to does the incidence of knee cartilage pathologies. As a result, numerous treatment methods have been suggested in the management of these conditions, although the efficacy of these treatments is often limited in both time and satisfaction. A developing treatment option is in platelet-rich plasma (PRP), which has shown a potential beneficial effect in the regeneration of damaged tissue through the release of concentrated growth factors. While promising findings have been reported, high level evidence in support of PRP remains lacking.
What was the principal research question?
Was the application of PRP more efficacious than viscosupplementation with hyaluronic acid (HA) after 12 months as a method of treatment for knee cartilage pathologies?
109 patients affected by monolateral lesion and chronic pain or swelling of the knee, with imaging findings of degenerative joint changes (Kellgren-Lawrence grade 0-III or MRI findings of degenerative changes without the presence of osteoarthritis on X-rays)
PRP group: Patients received three injections of PRP over the course of one week. PRP was prepared by collecting a 150-mL sample of blood, followed by two centrifugations (first at 1480rpm for 6mins to separate erythrocytes; second at 3400rpm for 15mins to concentrate platelets), ending with a total of 20mL of PRP. Volume was separated into 5mL aliquots, one used for laboratory testing and the other three used for the injections. Injections took place one week after collection. (n=54)
HA group: Patients received three injections of HA over the course of one week. Patients of this group also underwent blood collection process as a means of blinding to treatment allocation. (n=55)
Outcomes of the International Knee Documentation Committee (IKDC) score, Knee Injury and Osteoarthritis Outcome Score (KOOS), and EQ-VAS were assessed for general health status, and Tegner scores were also evaluated. Range of motion (ROM) and transpatellar knee circumference of the index and contralateral knees were measured. Patient satisfaction and adverse events were also reported.
RCT, Double-blind, Prospective
12 months (Follow-up at 2, 6, and 12 months)
What were the important findings?
IKDC subjective score in the PRP group was increased from 50.2 (SD 15.7) at baseline to 62.8 (SD 17.6) at 2 months, 64.3 (SD 16.4) at 6 months and 64.9 (SD 16.8) at 12 months. Corresponding values in the HA group were 47.4 (SD 15.7), 61.4 (SD 16.2), 61.0 (SD 18.2), and 61.7 (SD 19.0), respectively. Although intra-group improvements were significant, there was no statistically significant difference observed between groups.

No significant differences were observed between groups in EQ-VAS scores, nor in overall KOOS score or in individual KOOS subcategories (pain, activity of daily life, sport, quality of life), despite significant intra-group improvements.

Activity level on the Tegner scale in the PRP group was improved from 2.9 (SD 1.4) at baseline to 3.8 (SD 1.3) at 12 months, and in the HA group from 2.6 (SD 1.2) at baseline to 3.4 (SD 1.6) at 12 months.

Sub-analysis of IKDC subjective score in patients with Kellgren Lawrence 0-II revealed a trend of improved outcomes at 6 and 12 months in those with low grade degeneration, although statistical significance was not reached (p=0.08 at 6 months, p=0.07 at 12 months).

Injections of PRP were associated with higher post-injection pain reaction compared to HA injections (p=0.039); reaction was self-limiting within a few days and did not impact overall outcome.
What should I remember most?
Both treatments resulted in significant improvements in clinical scores. Clinical outcome of platelet-rich plasma injections for knee cartilage pathologies was not superior to viscosupplementation with hyaluronic acid injections, as similar IKDC, KOOS, EQ-VAS and Tegner activity scores were observed between treatment methods. Outcome in patients with lower graded degeneration (Kellgren-Lawrence 0-II) showed a trend of improved outcome, albeit without significance.
How will this affect the care of my patients?
The findings of this research suggest that treatment of knee cartilage pathologies is not better with PRP injection compared to HA injection, and does not support the use of PRP as first line treatment in this population. However, due to the trend observed in a sub-analysis of this study, future research should be considered for evaluating the efficacy of PRP exclusively in patients with lower degenerative status.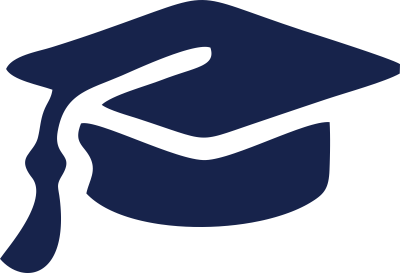 Did you know that you're eligible to earn 0.5 CME credits for reading this report!
LEARN MORE
Learn about our AI Driven
High Impact Search Feature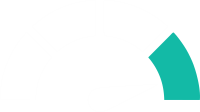 Our AI driven High Impact metric calculates the impact an article will have by considering both the publishing journal and the content of the article itself. Built using the latest advances in natural language processing, OE High Impact predicts an article's future number of citations better than impact factor alone.
Continue