Aquatic therapy in the management of knee and hip osteoarthritis & rheumatoid arthritis
Read Full Publication
March 2014
Aquatic therapy in the management of knee and hip osteoarthritis & rheumatoid arthritis
Vol: 3
|
Issue: 3
|
Number:10
|
ISSN#: 2564-2537
Study Type:
Meta-analysis/Systematic Review
Journal Level of Evidence:
N/A
Systematic review and meta-analysis comparing land and aquatic exercise for people with hip or knee arthritis on function, mobility and other health outcomes
BMC Musculoskelet Disord. 2011 Jun 2;12:123. doi: 10.1186/1471-2474-12-123
Did you know you're eligible to earn 0.5 CME credits for reading this report? Click Here
Synopsis
10 randomized controlled trials were included in this systematic review and meta-analysis which examined the use of aquatic therapy in the treatment of hip and knee osteoarthritis and rheumatoid arthritis. The pooled results suggested that the efficacy of aquatic exercises seemed to be similar to that of land based exercise, and may represent an alternative method of management in this population of patients. In future trials a well-described, uniform treatment regimen should be examined to establish a standard protocol for aquatic exercise treatment.
Publication Funding Details
+
Were the search methods used to find evidence (original research) on the primary question or questions stated?
Was the search for evidence reasonably comprehensive?
Were the criteria used for deciding which studies to include in the overview reported?
Was the bias in the selection of studies avoided?
Were the criteria used for assessing the validity of the included studies reported?
Was the validity of all of the studies referred to in the text assessed with use of appropriate criteria (either in selecting the studies for inclusion or in analyzing the studies that were cited)?
Were the methods used to combine the findings of the relevant studies (to reach a conclusion) reported?
Were the findings of the relevant studies combined appropriately relative to the primary question that the overview addresses?
Were the conclusions made by the author or authors supported by the data and or analysis reported in the overview?
How would you rate the scientific quality of this evidence?
The Reporting Criteria Assessment evaluates the transparency with which authors report the methodological and trial characteristics of the trial within the publication. The assessment is divided into five categories which are presented below.
Detsky AS, Naylor CD, O'Rourke K, McGeer AJ, L'Abbé KA. J Clin Epidemiol. 1992;45:255-65
The Fragility Index is a tool that aids in the interpretation of significant findings, providing a measure of strength for a result. The Fragility Index represents the number of consecutive events that need to be added to a dichotomous outcome to make the finding no longer significant. A small number represents a weaker finding and a large number represents a stronger finding.
Why was this study needed now?
Management of arthritis can often be achieved with moderate physical activity including strength training and aerobic exercise, but patient adherence to long-term exercise protocols is poor. Aquatic therapy has been suggested to improve outcomes in the arthritic population due to its warmth, which allows for reduced pain and muscle spasm, buoyancy, which decreases joint loading, and resistance to movement. However, relative efficacy of aquatic and land based interventions has yet to be established, indicating the need for this review.
What was the principal research question?
Did aquatic therapy improve function, pooled indices and mobility outcomes in the arthritic population compared to land based exercise?
A search was conducted of Medline, CINAHL, AMED, and the Cochrane Central Register of Controlled Trials from database inception to July 2010.
Search terms included "aquatic physiotherapy", "hydrotherapy", "water exercise", "arthritis", "osteoarthritis", and "rheumatoid arthritis".
Studies were selected for inclusion if they were randomized controlled trials that compared aquatic exercise to land-based exercise. Screening and selection was performed by two independent authors, with disagreement resolved by discussion and, if necessary, a third author.
Data extraction was performed independently by two reviewers, and disagreements were resolved through discussion.
Data was pooled into Review Manager software (RevMan 5.0). Standardized mean differences with associated 95% confidence intervals were calculated for outcomes, and the I squared statistic was used to assess heterogeneity. A fixed effects model was used with heterogeneity <50%, and a random effects model with heterogeneity >50%.
What were the important findings?
Functional outcome criteria were reported using either the Western Ontario and McMaster Universities Osteoarthritis Index (WOMAC), Knee Injury and Osteoarthritis Outcome Score (KOOS), Health Assessment Questionnaire (HAQ), and the Arthritis Impact Measurement Scale 2 (AIMS2).

Analysis of 8 studies indicated a slight, non-significant improvement in function with land based exercise (SMD 0.13 (95%CI -0.31 to 0.004)). Due to significant baseline difference detected between treatment groups in one of the included studies, an analysis was done excluding the study, which removed heterogeneity and decreased discrepancy between groups even more (SMD 0.07 (-0.26 to 0.12, p=0.49) (I squared = 0%).

Included studies reported measurement of multiple domains of health (defined by World Health Organization as pain, self-care, usual activities, cognition, mobility, and affect) through the SF-12, KOOS, Lequesne Index, WOMAC, and EQ-5D indices.

Compilation of 4 studies with indices reporting multiple domains of health resulted in a slight but non-significant improvement with aquatic therapy (SMD 0.19 (-0.19 to 0.56), p=0.33), but in the presence of significant heterogeneity (I squared = 57%). This analysis was done after the removal of one study found to have significant difference at baseline. Analysis with this study included did not change overall significance and heterogeneity (SMD 0.10 (-0.22 to 0.42) (I squared = 58%).

Mobility analysis included 7 trials which reported outcomes based on walking speed, 30 second chair stand test, and the Timed Up and Go (TUG) test.

Improvement in walking ability, based on mobility assessments of 5 studies, was observed to be very similar following aquatic or land therapy (SMD 0.04 (-0.15 to 0.24), p=0.66) (I squared 0%). This was after the removal of 2 studies that reported significant differences between groups at baseline. Prior to removal, pooled SMD was 0.03 (-0.16 to 0.21).
What should I remember most?
Pooled results indicated that aquatic therapy provided functional and mobility outcomes similar to those for land based exercise, indicating patient preference should be key in determining exercise type.
How will this affect the care of my patients?
The results of this analysis suggest that aquatic therapy may result in functional and mobility outcomes in arthritic patients that are similar to those that could be achieved with land based exercise. However, there was substantial variation in therapy parameters, and authors of included studies did not provide rationale for water depth or treatment protocols for aquatic therapy. Furthermore, information on patient satisfaction and adherence to exercise interventions was scarce. This warrants future investigation of aquatic therapy through high quality trial design with uniform methodology.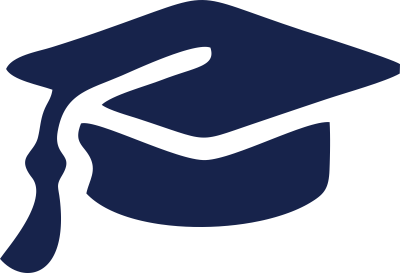 Did you know that you're eligible to earn 0.5 CME credits for reading this report!
LEARN MORE
Learn about our AI Driven
High Impact Search Feature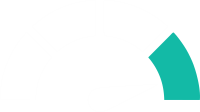 The OE High Impact metric uses AI to determine the impact a study will have by considering the content of the article itself. Built using the latest advances of natural language processing techniques. OE High Impact predicts an article's future number of citations than impact factor alone.
Continue