Read Full Publication
April 2013
Did you know you're eligible to earn 0.5 CME credits for reading this report? Click Here
Synopsis
Five studies (author assessed Level of Evidence I) were included in this analysis which investigated the difference in clinical outcomes between single-row and double-row rotator cuff repair. A total of 349 patients were included in the 5 studies, and clinical outcomes were assessed through American Shoulder and Elbow Surgeons (ASES), Constant Shoulder, and UCLA scores. The results at a minimum of 12 months indicated that there were no significant differences between the two techniques in any of the three outcome assessments.
Publication Funding Details
+
Were the search methods used to find evidence (original research) on the primary question or questions stated?
Was the search for evidence reasonably comprehensive?
Were the criteria used for deciding which studies to include in the overview reported?
Was the bias in the selection of studies avoided?
Were the criteria used for assessing the validity of the included studies reported?
Was the validity of all of the studies referred to in the text assessed with use of appropriate criteria (either in selecting the studies for inclusion or in analyzing the studies that were cited)?
Were the methods used to combine the findings of the relevant studies (to reach a conclusion) reported?
Were the findings of the relevant studies combined appropriately relative to the primary question that the overview addresses?
Were the conclusions made by the author or authors supported by the data and or analysis reported in the overview?
How would you rate the scientific quality of this evidence?
The Reporting Criteria Assessment evaluates the transparency with which authors report the methodological and trial characteristics of the trial within the publication. The assessment is divided into five categories which are presented below.
Detsky AS, Naylor CD, O'Rourke K, McGeer AJ, L'Abbé KA. J Clin Epidemiol. 1992;45:255-65
The Fragility Index is a tool that aids in the interpretation of significant findings, providing a measure of strength for a result. The Fragility Index represents the number of consecutive events that need to be added to a dichotomous outcome to make the finding no longer significant. A small number represents a weaker finding and a large number represents a stronger finding.
Why was this study needed now?
Suture anchor configuration in arthroscopic rotator cuff repair has important implications in the overall success of the surgery. While the double-row anchor technique is reported to improve time-zero biomechanical strength, footprint contact pressure, and healing rate, it is also associated with longer operative time, increased cost, suppressed blood flow and is overall more technically difficult than the single-row suture anchor approach. The optimal suture anchor configuration remains debated; hence, this meta-analysis was designed to assess whether or not there were differences in clinical outcome between double-row and single-row rotator cuff repair.
What was the principal research question?
Which rotator cuff repair technique - double- or single-row - provided more favourable clinical outcomes?
A search was performed of articles published from January 1991 and August 2012 in Medline, Scopus, Scirus, CINAHL and the Cochrane Library. Reference lists of identified articles were searched for additional relevant studies. A manual search of abstracts from the 2007 to 2010 Academy of Orthopaedic Surgeon meetings was also performed.
Search terms were "rotator cuff repair", "double row repair", "single row repair", "double row versus single row repair" and "double row AND single row repair".
Studies were selected for inclusion if they were Level I evidence randomized prospective trials that featured all-arthroscopic double row and/or single row rotator cuff repair with a minimum 12-month follow-up. Studies also had to report at least one of the following: Constant shoulder score, University of California, Los Angeles (UCLA) score, or American Shoulder and Elbow Surgeons (ASES) score.
Authors independently extracted data from included studies using a pre-specified data extraction form.
Data was pooled and weighted effect sizes with 95% confidence intervals calculated. Heterogeneity was analyzed with Comprehensive Meta-Analysis v2.2.064, with the Cochran Q statistic reported and a fixed-effects model adopted for each analysis.
What were the important findings?
Pooled results of 3 studies reporting ASES scores found no significant differences between groups in preoperative score (Single vs. double: 42.5 vs. 43.2, p=0.357), postoperative score (86.6 vs. 86.1, p=0.484), and preoperative-to-postoperative improvement (44.0 vs. 42.8, p=0.324).

Analysis of 4 studies that reported Constant score observed that groups did not significantly differ in pre-op score (Single vs. double: 58.5 vs. 61.2, p=0.247) post-op score (87.3 vs. 87.0, p=0.490), and pre-to-postoperative improvement (28.9 vs. 25.8, p=0.255).

Preoperative score, postoperative score, and pre-to-postoperative improvement in UCLA score (3 studies) was not significantly different between patients treated with single-row vs. double-row technique (Pre-op = 13.9 vs. 13.7, p=0.660; Post-op = 30.3 vs. 30.9, p=0.301; Pre-to-post = 16.4 vs 17.1, p=0.178).
What should I remember most?
Neither the single-row nor the double-row technique was observed to provide patients with superior clinical outcome compared to the other when pooled results of ASES, Constant, and UCLA scores were analyzed.
How will this affect the care of my patients?
The results of the analysis suggest that similar clinical outcome can be attained by the use of either the single- or double-row rotator cuff repair. However, as this study only investigated clinical outcome, ongoing analysis of structural outcome is prudent. Additionally, an assessment of complication rates and a cost effectiveness analysis should be undertaken as well.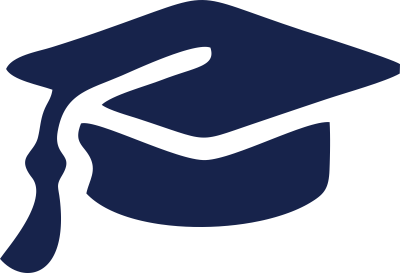 Did you know that you're eligible to earn 0.5 CME credits for reading this report!
LEARN MORE