Read Full Publication
March 2013
Did you know you're eligible to earn 0.5 CME credits for reading this report? Click Here
OE EXCLUSIVE
Dr. B.G. Pijls speaks on the long term beneficial effect of hydroxyapatite in TKA.
Synopsis
48 patients (68 knees) scheduled for total knee arthroplasty were randomized to receive a cemented, cementless non-coated, or cementless hydroxyapatite (HA)-coated tibial component to determine the effect of HA on long-term migration of the prosthesis. Radiostereometric analyses (RSA), Knee Society Scores, Hospital for Special Surgery scores, and radiographic evaluation were recorded over 16 years. The results indicated that migration of HA-coated components was improved compared to non-coated components, but increased in comparison to cemented components.
Publication Funding Details
+
Atlantic Canada Opportunities Agency, Dutch Arthritis Association
Was the allocation sequence adequately generated?
Was allocation adequately concealed?
Blinding Treatment Providers: Was knowledge of the allocated interventions adequately prevented?
Blinding Outcome Assessors: Was knowledge of the allocated interventions adequately prevented?
Blinding Patients: Was knowledge of the allocated interventions adequately prevented?
Was loss to follow-up (missing outcome data) infrequent?
Are reports of the study free of suggestion of selective outcome reporting?
Were outcomes objective, patient-important and assessed in a manner to limit bias (ie. duplicate assessors, Independent assessors)?
Was the sample size sufficiently large to assure a balance of prognosis and sufficiently large number of outcome events?
Was investigator expertise/experience with both treatment and control techniques likely the same (ie.were criteria for surgeon participation/expertise provided)?
The Reporting Criteria Assessment evaluates the transparency with which authors report the methodological and trial characteristics of the trial within the publication. The assessment is divided into five categories which are presented below.
2/4
Inclusion / Exclusion
Detsky AS, Naylor CD, O'Rourke K, McGeer AJ, L'Abbé KA. J Clin Epidemiol. 1992;45:255-65
The Fragility Index is a tool that aids in the interpretation of significant findings, providing a measure of strength for a result. The Fragility Index represents the number of consecutive events that need to be added to a dichotomous outcome to make the finding no longer significant. A small number represents a weaker finding and a large number represents a stronger finding.
Why was this study needed now?
Although the beneficial early fixation properties of hydroxyapatite (HA) coatings on cementless prosthetic components in total knee arthroplasty have been extensively studied and researched, reports of the long-term migration of HA-coated components are limited. Moreover, complications of delamination and third-body wear associated with the HA-coating have been reported in total hip arthroplasty, which could cause long-term problems.
What was the principal research question?
Does HA-coating maintain fixation properties and reduce migration of components in total knee arthroplasty over the long-term (11 to 16 years) when compared to uncoated components and cemented components?
48 patients undergoing total knee arthroplasty for treatment of osteoarthritis or rheumatoid arthritis. TKAs were performed with standard midline incision and medial parapatellar arthrotomy. Tantalum markers were inserted into components, and all inserts were made of ultra-high-molecular-weight-polyethylene, gamma radiation sterilized and machined from GUR 415 resin with calcium stearate. (n=68 total knees)
HA-coated Group: Patients received cementless, HA-coated tibial components. (n=24)
Uncoated Group: Patients received cementless uncoated tibial components. (n=20) Cemented Group: Patients received cemented tibial components. (n=24)
Primary outcome was migration of component, assessed by RSA. Secondary outcome measurements were clinical assessments (KSS and HSS) and radiographic evaluation for component loosening (conventional weight-bearing radiographs of femoral-tibial alignment (FTA angle), frontal angle of femoral component (alpha), and frontal (beta) and sagittal (delta) angles of the tibial component)
RCT, Double-/Single-Blind (assessors blinded for HA comparison in cementless components, but not for comparison between cemented and cementless components), Prospective
Follow-up of RSA and clinical outcomes was conducted at 3 weeks, 6 weeks, 3 months, 6 months, 1 year, and annually thereafter. Radiographic evaluation occurred 2, 5, 10 and 15 years postoperatively.
What were the important findings?
Migration of the HA-coated tibial components was less than the non-coated components (MD 0.39mm, 95%CI 0.16-0.62)

HA-coated components were observed to have significantly greater migration compared to cemented components (MD 0.61mm, 95%CI 0.42-0.80, p<0.001)

HA-coating decreased subsidence by 0.26mm (95%CI 0.10-0.42) and external rotation by 0.47 degrees (95%CI 0.27-0.67) when compared to non-coated components.

There was no significant difference observed between groups in clinical outcomes of KSS and HSS at 10 years postoperatively.

The groups did not significantly differ in radiographic assessments of FTA, alpha, beta, and delta angles of components.

49 of the operated knees underwent TKA as a result of rheumatoid arthritis, 18 due to osteoarthritis, and 1 because of sequelae after septic arthritis.

Longitudinal follow-up of TKA with RSA allowed for early detection of secondary loosening.
What should I remember most?
The use of HA-coating on cementless components for total knee arthroplasty decreased prosthesis migration significantly, when compared to non-coated cementless components. However, an increase in migration was observed when HA-coated components were compared to cemented components.
How will this affect the care of my patients?
HA-coating of cementless tibial components can reduce long-term migration compared to non-coated cementless components. However, cemented components appear to provide the greatest reduction in migration. Further research is required to confirm these findings in studies using larger sample sizes and a more balanced population (equal number of patients requiring treatment due to rheumatoid arthritis, osteoarthritis and other disorders).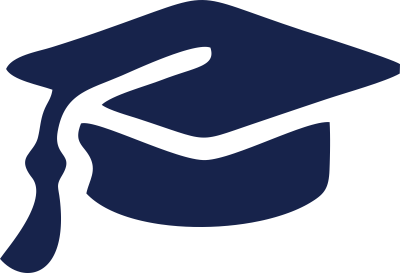 Did you know that you're eligible to earn 0.5 CME credits for reading this report!
LEARN MORE
Learn about our AI Driven
High Impact Search Feature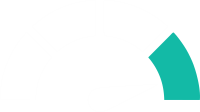 The OE High Impact metric uses AI to determine the impact a study will have by considering the content of the article itself. Built using the latest advances of natural language processing techniques. OE High Impact predicts an article's future number of citations than impact factor alone.
Continue