Achilles tendon rupture managed operatively decreases rerupture but increases complication
Read Full Publication
August 2013
Achilles tendon rupture managed operatively decreases rerupture but increases complication
Vol: 2
|
Issue: 7
|
Number:419
|
ISSN#: 2564-2537
Journal Level of Evidence:
N/A
Operative versus nonoperative treatment for acute Achillestendon rupture: a meta-analysis based on current evidence
Int Orthop. 2012 Apr;36(4):765-73. Epub 2011 Dec 9.
Did you know you're eligible to earn 0.5 CME credits for reading this report? Click Here
Synopsis
10 randomised control trials were identified from the literature that compared the use of operative and nonoperative treatment for acute ruptures of the Achilles tendon. 894 patients were identified from these studies. Meta-analysis revealed that patients who underwent operative treatment were less likely to have a re-rupture (RR 0.44, p=0.002); however, these patients were more likely to suffer other complications. Functional analysis was not conducted, due to the heterogeneity of functional outcome reporting.
Publication Funding Details
+
Were the search methods used to find evidence (original research) on the primary question or questions stated?
Was the search for evidence reasonably comprehensive?
Were the criteria used for deciding which studies to include in the overview reported?
Was the bias in the selection of studies avoided?
Were the criteria used for assessing the validity of the included studies reported?
Was the validity of all of the studies referred to in the text assessed with use of appropriate criteria (either in selecting the studies for inclusion or in analyzing the studies that were cited)?
Were the methods used to combine the findings of the relevant studies (to reach a conclusion) reported?
Were the findings of the relevant studies combined appropriately relative to the primary question that the overview addresses?
Were the conclusions made by the author or authors supported by the data and or analysis reported in the overview?
How would you rate the scientific quality of this evidence?
The Reporting Criteria Assessment evaluates the transparency with which authors report the methodological and trial characteristics of the trial within the publication. The assessment is divided into five categories which are presented below.
Detsky AS, Naylor CD, O'Rourke K, McGeer AJ, L'Abbé KA. J Clin Epidemiol. 1992;45:255-65
The Fragility Index is a tool that aids in the interpretation of significant findings, providing a measure of strength for a result. The Fragility Index represents the number of consecutive events that need to be added to a dichotomous outcome to make the finding no longer significant. A small number represents a weaker finding and a large number represents a stronger finding.
Why was this study needed now?
Acute Achilles tendon ruptures are a common injury which can have debilitating effects on functional performance and mobility. Operative and conservative management options are currently used for this type of injury. It is generally accepted that operative treatment is recommended for young and physically active patients; however, a controversy still remains over the best treatment option. The aim of this meta-analysis is to elucidate the advantages and disadvantages of both operative and nonoperative treatments using the highest quality of evidence available.
What was the principal research question?
Does operative treatment provide better clinical result for Achilles tendon rupture when compared with non operative treatment?
A systematic search for published randomized control trials written in English was conducted using Medline, Embase, Clinical Ovid, BIOSIS, and the Cochrane registry of controlled trials from 1980 to September 2011
Acute Achilles tendon rupture, acute tendon calcaneus rupture, operation, nonoperation, surgery, conservative treatment, randomised trials and randomisation
Studies included were randomised controlled trials that compared operative and nonoperative treatments of acute Achilles tendon ruptures where patients had a definitive diagnosis and intervention was initiated within 14 days. Critical appraisal was conducted using the Modified Jadad scale, and identification was conducted by two independent reviewers with a third settling any discrepancies. Exclusion criteria included re-ruptures, open injury, combination with fractures of foot an ankle, additional ipsilateral injury, neurological or vascular damage requiring treatment that could affect tendon healing, physical or mental problems that might affect recovery and operative contraindications.
Data extraction was carried out by two reviewers, one reviewer extracted all effective data onto a table created in advance while a second reviewer verified the extracted data for accuracy.
The meta analysis was conducted using the RevMan 5.1 software for outcome measures of interest. The I squared statistic was used to determine heterogeneity. Dichotomous variables are presented as relative risks and continuous variables are presented as mean differences with 95% CI. A total of 894 patients were included in the analysis from 10 different randomized trials.
What were the important findings?
10 studies were used to conduct the meta-analysis for re-ruptures. Re-rupture occurred in 4.31% of the 441 patients treated operatively and 9.71% of the patients treated non-operatively-, this was a significant difference between the groups [RR 0.44, 95% CI (0.26-0.74), (p=0.002)]

9 studies evaluating complication rate (852 patients) indicated that there was a greater number of complications in the operative group compared to the conservative group, 26.6% of 421 vs 7.91% of 431 [RR 4.07, 95% CI (1.56-10.67) (p=0.004)]

2 studies evaluating sick leave found that the mean time for sick leave was shorter in the operative group compared to the nonoperative [MD -23.75, 95% CI (-41.61 to -5.89), p=0.009]

There were no differences in the number of patients who resumed pre-injury sports and activity levels based on the outcomes of 5 studies (455 patients) (p=0.30)

Subgroup analysis of complications indicated that the operative group had a significantly higher complication rate in terms of scar adhesion (RR11.76, 95% CI (4.64-29.80), p<0.00001) (6 studies), superficial infection (RR 4.43, 95 % CI (0.97-20.23), p=0.05) (4 studies), and sensibility disturbance (RR07.53, 95% CI (2.55-22.18), p=0.0003)

A meta-analysis of functional outcomes could not be carried out due to the wide variety of measures taken
What should I remember most?
Operative treatment of acute Achilles tendon ruptures results in a significantly reduced rate of re-rupture and a reduced number of sick leave days required. However, the overall complication rate is greater when compared to conservative treatment. Both treatment methods demonstrated a similar return to pre-injury sports and activity levels among patients.
How will this affect the care of my patients?
Operative treatment is able to reduce the risk of re-rupture in patients who have an acute Achilles tendon rupture, but this procedure is associated with a higher risk of other complications when compared to conservative treatment. Future assessments should consider economic analyses and functional assessments to further compare operative and non-operative treatment options.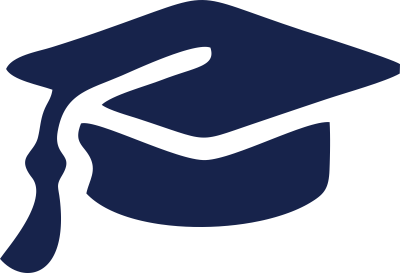 Did you know that you're eligible to earn 0.5 CME credits for reading this report!
LEARN MORE