Read Full Publication
August 2013
Steroid injections and operative methods similar for shoulder adhesive capsulitis
Vol: 2
|
Issue: 7
|
Number:387
|
ISSN#: 2564-2537
Journal Level of Evidence:
N/A
Shoulder adhesive capsulitis: manipulation and arthroscopic arthrolysis or intra-articular steroid injections?
Int Orthop. 2012 Jan;36(1):101-6. Epub 2011 Aug 11
Did you know you're eligible to earn 0.5 CME credits for reading this report? Click Here
Synopsis
44 patients with stage II shoulder adhesive capsulitis were randomized to receive either manipulation with arthroscopic arthrolysis or intra-articular steroid injection. The results from final follow-up analysis indicate that both treatments provide significant improvements in shoulder range of motion and in all clinical scores when compared to baseline measures. These improvements were identified at 6 weeks in the manipulation group and at 12 weeks in the steroid injection group.
Publication Funding Details
+
Was the allocation sequence adequately generated?
Was allocation adequately concealed?
Blinding Treatment Providers: Was knowledge of the allocated interventions adequately prevented?
Blinding Outcome Assessors: Was knowledge of the allocated interventions adequately prevented?
Blinding Patients: Was knowledge of the allocated interventions adequately prevented?
Was loss to follow-up (missing outcome data) infrequent?
Are reports of the study free of suggestion of selective outcome reporting?
Were outcomes objective, patient-important and assessed in a manner to limit bias (ie. duplicate assessors, Independent assessors)?
Was the sample size sufficiently large to assure a balance of prognosis and sufficiently large number of outcome events?
Was investigator expertise/experience with both treatment and control techniques likely the same (ie.were criteria for surgeon participation/expertise provided)?
The Reporting Criteria Assessment evaluates the transparency with which authors report the methodological and trial characteristics of the trial within the publication. The assessment is divided into five categories which are presented below.
4/4
Inclusion / Exclusion
Detsky AS, Naylor CD, O'Rourke K, McGeer AJ, L'Abbé KA. J Clin Epidemiol. 1992;45:255-65
The Fragility Index is a tool that aids in the interpretation of significant findings, providing a measure of strength for a result. The Fragility Index represents the number of consecutive events that need to be added to a dichotomous outcome to make the finding no longer significant. A small number represents a weaker finding and a large number represents a stronger finding.
Why was this study needed now?
Shoulder adhesive capsulitis is a painful condition that significantly limits the range of motion at the shoulder. The natural progression of this condition is broken down in to three phases: the painful phase, the frozen phase and the thawing phase. Combined, the progression can last between 12-48 months. Management consists primarily of pain relief and improvement in range of motion. Operative techniques, such as manipulation and arthroscopic, release provided significant improvements for both of these outcomes. This study aimed to identify if a less invasive intra-articular steroid injection provided similar results, as this operative technique.
What was the principal research question?
Does shoulder manipulation and arthroscopic arthrolysis provide similar outcomes, when compared to glenohumeral steroid injections in patients with idiopathic adhesive shoulder capsulitis?
44 patients presenting with stage II idiopathic adhesive shoulder capsulitis
Group A: Patients received shoulder manipulation and arthroscopic arthrolysis (n=23)
Group B: Patients received glenohumeral steroid injections (4 cc of 2% lidocaine and 1 cc of methylprednisone acetate (n=21)
Constant and Mulley test, American Shoulder and Elbow Surgeons score (ASES, Simple Shoulder Test (SST)), University of California at Los Angeles Shoulder Score (UCLA), Range of Motion Scores (forward flexion (FF), abduction (ABD) and internal and external rotation (IR,ER))
12 months (follow-up at 3, 6,12 weeks and 6, 12 months)
What were the important findings?
Range of motion increased significantly in both groups: in group A, ABD improved from 60-154, ER from 20 to 40, FF from 75 to 174, and IR improved as well (p<0.05 for all). In group B, ABD improved from 76 to 145, ER from 20 to 35 and FF from 115 to 164, IR also improved (p<0.05).

Patients in group A reached these significant improvements at 6 week, whereas group B did not demonstrate these improvements until week 12 (p<0.03).

Both groups demonstrated significant improvements in all scales examined.

All improvements were present at final 12 month follow-up .
What should I remember most?
Both glenohumeral steroid injection and manipulation with arthroscopic arthrolysis provided significant improvements in clinical test scores and range of motion, in patients suffering from shoulder adhesive capsulitis. Shoulder manipulation and arthroscopic arthrolysis provided improvements 6 weeks earlier than steroid injection.
How will this affect the care of my patients?
This study demonstrates that both treatments provided comparable results, and although steroid injection requires long to provide benefits, it should be considered as a management option.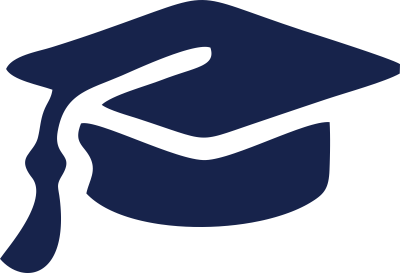 Did you know that you're eligible to earn 0.5 CME credits for reading this report!
LEARN MORE
Learn about our AI Driven
High Impact Search Feature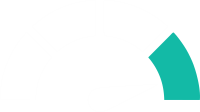 The OE High Impact metric uses AI to determine the impact a study will have by considering the content of the article itself. Built using the latest advances of natural language processing techniques. OE High Impact predicts an article's future number of citations than impact factor alone.
Continue