July 2013
Lateral ankle sprains: A convincing argument for plyometric rehabilitation
Vol: 2
|
Issue: 6
|
Number:54
|
ISSN#: 2564-2537
Journal Level of Evidence:
N/A
Plyometric training versus resistive exercises after acute lateral ankle sprain
Foot Ankle Int. 2010 Jun;31(6):523-30
Did you know you're eligible to earn 0.5 CME credits for reading this report? Click Here
Synopsis
22 young athletes with grade I or II unilateral inversion ankle sprain within 3 weeks of injury were randomized to plyometric training or resistive training for 6 week duration. At 6 week follow up, the plyometric rehabilitation following an acute ankle sprain resulted in significantly better functional performance than using resistive training alone.
Publication Funding Details
+
Was the allocation sequence adequately generated?
Was allocation adequately concealed?
Blinding Treatment Providers: Was knowledge of the allocated interventions adequately prevented?
Blinding Outcome Assessors: Was knowledge of the allocated interventions adequately prevented?
Blinding Patients: Was knowledge of the allocated interventions adequately prevented?
Was loss to follow-up (missing outcome data) infrequent?
Are reports of the study free of suggestion of selective outcome reporting?
Were outcomes objective, patient-important and assessed in a manner to limit bias (ie. duplicate assessors, Independent assessors)?
Was the sample size sufficiently large to assure a balance of prognosis and sufficiently large number of outcome events?
Was investigator expertise/experience with both treatment and control techniques likely the same (ie.were criteria for surgeon participation/expertise provided)?
The Reporting Criteria Assessment evaluates the transparency with which authors report the methodological and trial characteristics of the trial within the publication. The assessment is divided into five categories which are presented below.
4/4
Inclusion / Exclusion
Detsky AS, Naylor CD, O'Rourke K, McGeer AJ, L'Abbé KA. J Clin Epidemiol. 1992;45:255-65
The Fragility Index is a tool that aids in the interpretation of significant findings, providing a measure of strength for a result. The Fragility Index represents the number of consecutive events that need to be added to a dichotomous outcome to make the finding no longer significant. A small number represents a weaker finding and a large number represents a stronger finding.
Why was this study needed now?
Ankle sprain is an extremely common form of injury leading to physical disability. Plyometric training has been widely applied to improve performance in healthy athletes and is also highly recommended in the later part of rehabilitation after lower limb injuries. After an exhaustive literature search, the authors determined that although the effectiveness of plyometric exercise has been extensively studied, its applicability in acute ankle sprain rehabilitation is yet unknown.
What was the principal research question?
Does a 6-week plyometric therapy offer superior functional and muscle strength improvement than resistive training in athletes with a lateral ankle sprain?
36 athletes (22 at final follow-up) with grade I or II unilateral inversion ankle sprain within 3 weeks of injury.
Plyometric group: Patients in this group (n=19; 10 at final follow-up) underwent a 6-week plyometric training program (Miller et al.). Supervised training sessions occurred 2 days per week for a total of 6 weeks, and was characterized by jumping and hopping in different directions either using or not using barriers as obstacles. Jumps and hops could be performed either on one or two legs. Volume was set at 90 to 140 foot contacts per session, and intensity was increased for the first 5 weeks, and remained constant thereafter. Intensity and volume was established based on the Piper and Erdmann recommendations. Mean age = 25.4 +/- 4.3 years; 4 females, 6 males.
Resistive group: Patients in this group (n=17; 12 at final follow-up) underwent a resistive training program, consisting of manual resistive exercises for dorsiflexion, plantarflexion, eversion and inversion. Manual resistance was applied for 3-5 seconds, for 10 repetitions in each cardinal plane. Mean age = 27.1 +/- 4.4 years; 7 females, 5 males.
Four validated functional tests: i) Subjects walked down a flight of stairs to determine functional instability; ii) Subjects were required to rise on the heel using one leg (heel fatigue); iii) Subjects were required to rise on the toes using one leg (plantarflexor fatigue); iv) subjects were required to balance on one leg with the opposite knee flexed at 90 degrees. Muscle strength was assessed using the Biodex System 3 Dynamometer and Biodex Advantage Software Package. Standard open kinetic chain isokinetic peak torque test protocol for ankle eversion/inversion was used; velocities of 30 deg/s and 120 deg/sec were tested.
Prospective Single-center RCT
Baseline and 6 week observations were made
What were the important findings?
Both groups significantly improved at the end of the 6-week intervention in all 4 functional tests (climbing down stairs, number of heel and toe raises, and single-limb stance tests) from baseline (all p<0.001).

The plyometric group displayed significantly greater improvements than the resistive group for all functional tests (p<0.05).

After 6 weeks, both the resistive exercise and plyometric groups had significantly increased peak torque for evertors and invertors compared to body weight at both 30 and 120 degrees/second, when compared to baseline (p<0.05).

There was no significant difference in the improvements in peak torque for evertors and invertors compared to body weight between groups (p>0.05).
What should I remember most?
There was no significant differences in the peak torque of the ankle evertors or invertors; however, the overall functional performance following the plyometric training was significantly better than the resistance training.
How will this affect the care of my patients?
This study supports the use of plyometric training following acute ankle sprains. Muscle strength improvements were similar in both groups; however, functional performance was significantly improved in the plyometric group. The authors indicate that rehabilitation therapy took place 3 weeks following the injury.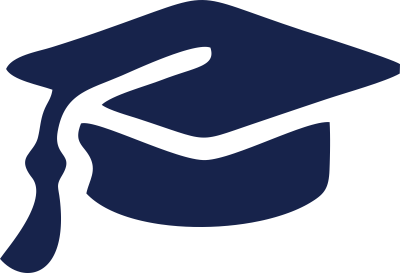 Did you know that you're eligible to earn 0.5 CME credits for reading this report!
LEARN MORE
Learn about our AI Driven
High Impact Search Feature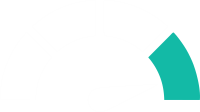 The OE High Impact metric uses AI to determine the impact a study will have by considering the content of the article itself. Built using the latest advances of natural language processing techniques. OE High Impact predicts an article's future number of citations than impact factor alone.
Continue