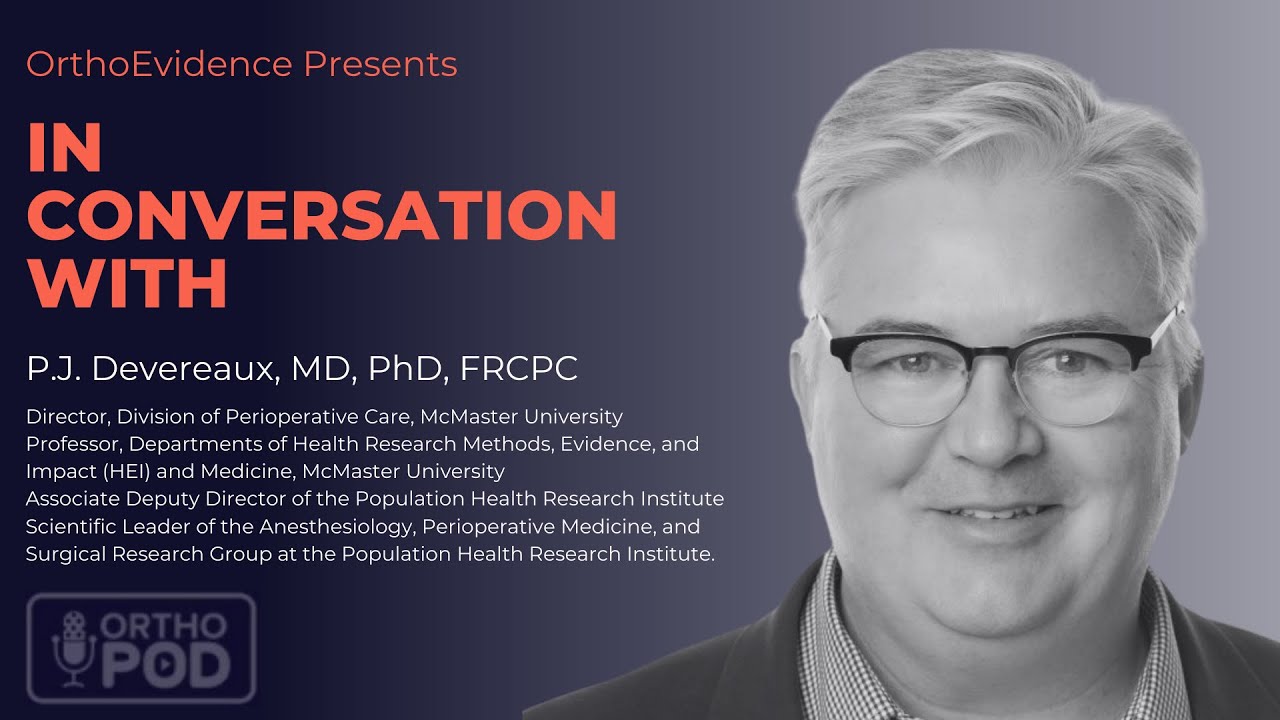 Tranexamic Acid in Patients Undergoing NonCardiac Surgery: Practice Changing Evidence
Tranexamic Acid in Patients Undergoing NonCardiac Surgery: Practice Changing Evidence

To unlock this feature and to subscribe to our weekly evidence emails, please create a FREE OrthoEvidence account
Already have an account? Click here
In this episode, OE's Editor-in-Chief, Dr. Mohit Bhandari, sits down with Principal Investigator, Dr. PJ Devereaux, to discuss the exciting findings of the newly published POISE-3 Randomized Control Trial, the largest trial to date that looked at tranexamic acid in patients undergoing noncardiac surgery. Listen now!
DISCLAIMER:
This podcast is for informational purposes only and is not intended to be a substitute for professional medical advice, diagnosis, or treatment. If you require medical treatment, always seek the advice of your physician or go to your nearest emergency department.
The opinions, beliefs, and viewpoints expressed by the individuals on this podcast do not reflect the opinions, beliefs, and viewpoints of OrthoEvidence.